Why Twin Screw Press Machine prefer to drilling plates?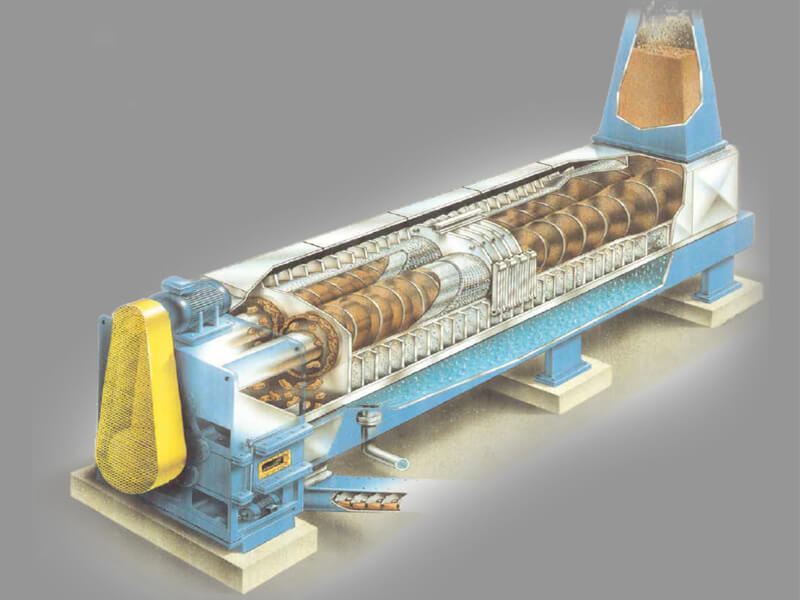 What's Twin Screw Press Machine?
There are two types of press, single screw press and twin screw press. Single screw presses tend to slip when faced with soft or old materials, resulting in the inability to press properly. Twin screw presses are usually recommended. A good press can generally keep the water content below 50%.
Twin screw extrusion structure, press degreasing effect is better, press screen filter cover is made of stainless steel material, greatly improve the corrosion resistance, prolong the service life of the equipment.
Why Drilling Perforated ideal materials?
Compared with the ordinary punching plate, the drilling plate has no limit to the thickness of the material, so it can withstand high pressure and has a long life.
Ordinary punching can only do straight holes, drilling plate has multiple holes cross section can be selected, press degreasing effect is better,
Compared with wedge wire mesh, no welding, and unlimited thickness, more firm and easier to deep process.
Due to the drilling perforated plates has high precision hole, unlimited thickness, various material grade selection, nice wear-resistant, it is reducing maintenance costs and greatly improving production efficiency.
Application fields of Twin Screw Press Machine?
Fishing and many seafood processing
Beet and vegetable pulp processing
Papermaking processing
Citrus, tomato, fruits pulp processing
Grains grinding processing
Alfalfa and other green leafy plants pulp processing
Alginate and seaweed pulp
What QIUSUO do for you?
QIUSUO aim at being one of the famous leader suppliers for types of perforated metal plate that made by all the different process.
Our multi-axis CNC drilling machines making supper Drilling Perforated Plate, high efficiency drilling working speed and precision quality, approval by many Twin Screw Press Machine factories.
Our drilling stainless steel plate have heavy thickness to resist pressure, and different kinds of perforations (cylindrical, conical and step drilled) that allow the filtration of water and its separation from the solid pulp.
Our drilling Perforated widely applicated in sugar, paper, fruit juice production, it is a ideal materials for making Twin Screw Press Machines.