Super Wide Stainless Steel Wire Mesh For Paper Making Industry
Stainless steel wire has excellent tensile strength, bending strength, wear resistance and elongation. Super wide stainless steel wire mesh is installed in the mesh part of the paper machine, which can make the pulp water suspension initially dehydrate and form wet paper pages.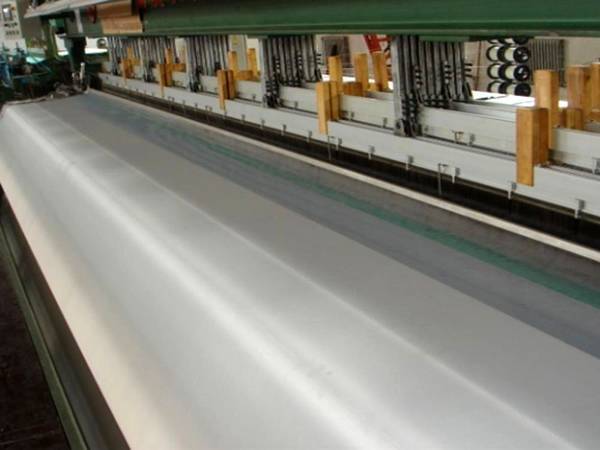 Stainless Steel Wire Mesh for Paper Making Industry
Different Mesh Count for Different Paper Type
The smaller the mesh number, the larger the mesh size and the better the water filtration performance.
60~70 mesh stainless steel papermaking net for copying newsprint and printing paper;
Typing paper with 90-100 mesh stainless steel paper mesh.
According to the weaving method of warp, it can be divided into four categories: plain weave (single warp), heavy weave (double warp), rib weave (three warp) and Gently weave.
Most paper (such as printing paper, typing paper) is made of flat webs, very thin paper (such as cigarette paper, capacitor paper) is made of rims, and pulp or cardboard is made of reels.
Super Width Stainless Steel Wire Mesh be Made
With superior performance of stainless steel wire mesh widely used in the papermaking industry. The width of paper making wire mesh usually 2250mm, 2500mm,3000mm,4000mm, 5500mm,6000mm, 6500mm.
QIUSUO aims to be a world famous leading high-quality perforated metal screens and industrial wire mesh producer and supplier. Our products is approved by various industry fields customers.
Stock And Customized Produced Paper Making Wire Mesh
All the width can be made by us, and we have the 40mesh, 60mesh, 70mesh, 80mesh,90mesh, 100mesh SS304, SS304L, SS316, SS316L.stainless steel paper making wire mesh in stock for your urgent need.
Stainless steel paper making wire mesh the largest width of 6.5 meters from us, special specifications, weaving style, width, mesh aperture, wire diameter can be customized produced according to user requirements.